about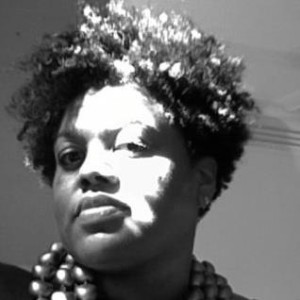 laura rice
designer/artist, culture lover/cultural critic, writer, agitator
I have always felt destined to be a printmaker or fashion designer, a cultural provocateur, if you will. Yet my upbringing neither motivated nor prepared me to starve for my art. After graduating from college, I worked as an arts administrator at cultural institutions in Chicago and Los Angeles and as a marketing director and university administrator in New York City.
Ironically, when I moved to Los Angeles to pursue a master's degree in arts management, the "proverbial" smog lifted and I recognized that my career in non-profit arts administration was nice, but no longer fulfilling. My personal artistic pursuits had been deferred far too long. It was time to commit to my passion: FASHION!  Sound familiar?
Like many in the fashion industry, I have loved fashion and designed clothing since childhood. At age 10, my grandfather, a dentist and firm believer in traditional academic and career paths, much to his amusement and perhaps with some chagrin, gifted me with a Seventeen magazine subscription. Unlike many of my peers in the industry, I have endured a lifetime of thoroughly ridiculous, often ill designed and poorly made plus-size fashion. Because of this, I developed my own design aesthetic and throughout high school and college created and wore a number of my designs. My commitment to fashion also includes formal study at Otis College of Art and Design in Los Angeles and Parsons The New School for Design in New York City.
Although plus-size fashion has evolved significantly over the last 20 years, the availability of beautifully constructed, figure flattering, edgy clothing for this niche market is limited. While a number of American designers have added plus lines to their collections, some of their offerings are unflattering, sized-up afterthoughts.
A new paradigm for plus-size fashion must be shaped specifically from and for the fuller figure. It is my desire to democratize fashion by creating well-constructed garments with high-quality fabrics including knits, wovens, leather, and fur that accommodate and emphasize the assets of large bodies. By marrying American and European fashion silhouettes to African cultural iconography and color use, I will create a new design aesthetic specifically for full-figured women. Imagine Romeo Gigli, Rick Owens, and Zaha Hadid meet the Asantehemaa.
I invite you to join me on this journey. We will explore the possibilities and insistent reality of beautifully made, luxurious and fashionably futuristic clothing for full-figured women. We will celebrate our lives and lifestyles through travel, art and culture, as well as beauty and wellness.